I have previously written an article about what to do in the old town of Rattanakosin, for first-time visitors coming to Bangkok that only has a full day to explore the beautiful city. However, there have been many foreign friends of mine who might have already visited the main tourist attractions and coming back for more.
The question I always get asked is, "Anna, what is there to do? What do locals do? I'm sick of temples".
Trust me, there are so much to do in Bangkok. Besides, locals don't even go to temples.
Then, where do we go?
We go to malls.
Yes, air-conditioned malls.
Every time I suggested my foreign friends to check Thai malls out, they all thought I was joking. Why do I have to go to malls when I don't need anything and not here to do shopping?
That's not the point.
The point is, Thailand has a big thriving mall culture.
This is because we all know Thailand is such a hot country and we as locals hate the sticky, stinky feeling of our sweat on our bodies too. That's why malls here are not just gigantic in size but also very interesting to check out. The design, the shops, the activities, and even the food. Forget the street food you were told to explore, too hot or it's raining like crazy outside? Eat at one of the malls' food court. They bring together all the best street food for locals to eat inside with aircon. Why bother finding street parking or go through horrible traffic when you can go to a mall where everything is?
In addition to malls, there are also a lot of places besides the well-known ones I would like to suggest going. For this article, I would be focusing on things I would recommend my friends going in Siam/Sukhumvit area along the BTS line.
There will be a lot of food places because I believe returning visitors to Bangkok should focus on eating as much food as they can! And maybe get a massage in between meals.
That is the life here. We eat, we shop in malls, we get massages, we spend time with family and the weekend is over.
Siam/Sukhumvit
When my foreign friends are starting to book a hotel they always ask me where they should stay. My answer is always Siam. That is because not only is Siam the city's main transportation hub but it is also where everything is. I'm talking about the malls. Tens of best well-known Thai malls are located right next to each other along the Sukhumvit line starting from Siam station.
Malls, malls, and malls
Starting from MBK Center, known for electronics, local souvenirs, and counterfeit goods. Their food court is pretty delicious too!
Credit to: Bangkok
Credit to: Bangkok
Next is the newly renovated Siam Discovery and Siam Center that is connected to each other before a big outdoor plaza that brings you to Siam Paragon.

Credit to: Siam Piwat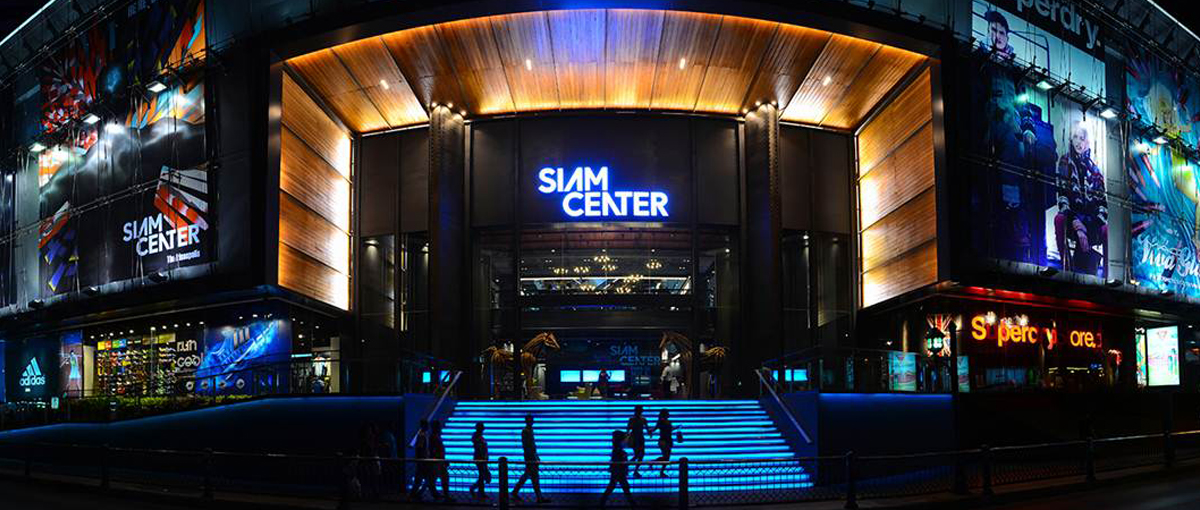 Credit to: Siam Piwat
Credit to: Bangkok Art Biennale
If you walk to the opposite side of Siam Paragon, you will also see Siam Square One which I personally find so confusing to navigate but nevertheless has loads of foods and shops. These malls all surround the Siam BTS station.
The next station would be Chidlom where Central World and Central Chidlom are.
Central World is known for their major Christmas decoration at the end of the year and where people come to countdown for the New Year. While Central Chidlom is designed to look like a mall with window displays in Manhattan, New York City.
Credit to: 10Best.com
Further away, there would be yet another boujee mall Central Embassy for the rich. Terminal 21 in Asok is another mall you should visit because of its thematic concept of having their customers feel like they're going through an airport and each level is a different major city. Another reason to go to Terminal 21 is for their toilets, they have the fancy automatic Japanese toilets that warm your butt and does cool stuff, so why not?
Credit to: About Vibrant Life Thailand
Credit to: VKeong
Credit to: theregister.co.nz
Next stop is another fancy malls by The Mall Group: Emquartier and Emporium that are located right the opposite of each other surrounding Phrom Phong BTS station.
Credit to: Wikipedia
If you're ever in Emquartier at night, check out the tropical themed rooftop bar called Escape.
Credit to: Inside Retail Thailand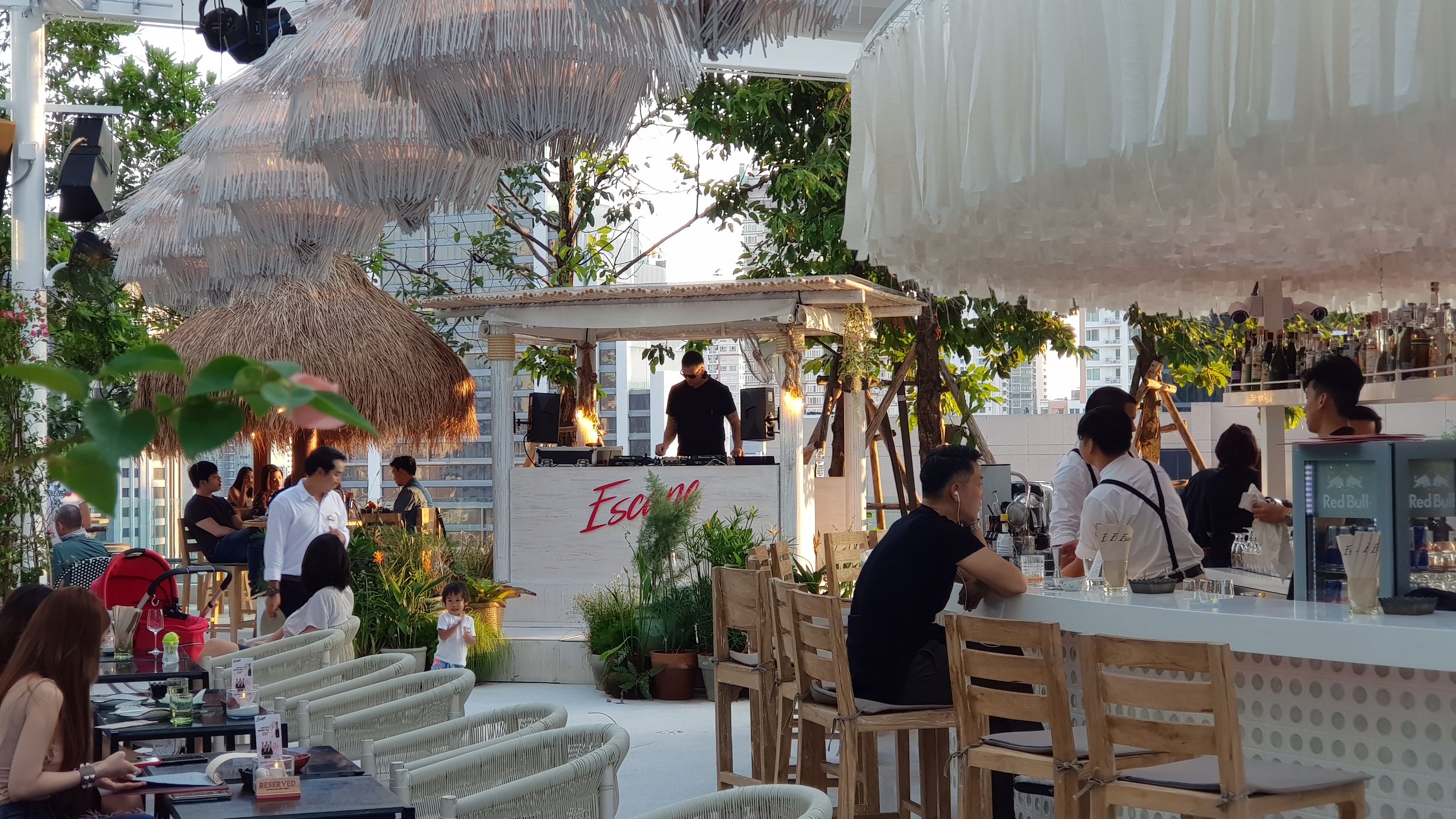 Credit to: Alivearound
In these malls, you can choose to eat at the food court with their big range of popular street food selection or opt for local favorite food chains such as BBQ Plaza, MK Suki, Hachiban Ramen or All-You-Can-Eat buffets like You and I, Shabushi, AKA,  Sukishi, Hotpot and many more.
For desserts, I recommend you to try After You and their honey toast, even though I do not like it personally but I have to admit to their success. It has been years and years with so many new branches built but the line is still long. In addition to that, my personal favorite for dessert is the cheaper alternative of Swensen's Icecream and their amazing brownies.
BBQ Plaza by japaikin.com
MK Suki is also known for their amazing braised duck as well as their "healthy" selection of vegetables.
Credit to MK Restaurant 

Sukishi by VKeong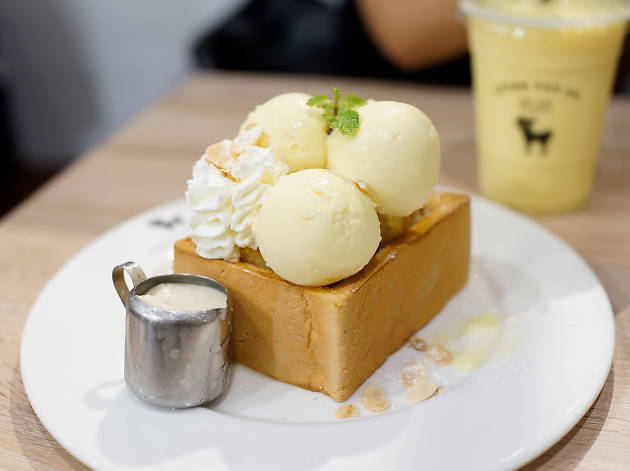 After you by Time Out
Chulalongkorn University
Siam is known as the main hub for university students from one of the best and most prestigious universities in Thailand, Chulalongkorn University. The main campus is right by Siam and you will see a lot of students wearing university uniforms walking in malls and by the streets to and from class. Yes, we still have to wear uniforms in university but I personally like it a lot because it's pretty comfy and looks nice. Funny fact is that sometimes some students wear the uniform too short or too small, which highlights their figure. This becomes fetishized by Japanese men and it's ranked as one of the most popular things they like women to wear in porn (lol I know).
Credit to: Abroad101
If you're interested in going in and explore the campus, the most beautiful building of all is the Faculty of Arts where the entrance is by Henry Dunant road.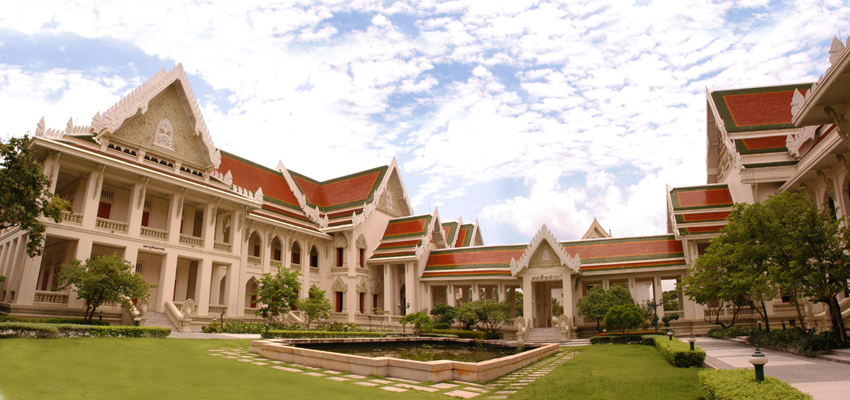 Credit to: arts.chula.ac.th
Somboon Seafood Restaurant
Since you're around, head over to Somboon Seafood Restaurant in Bantadthong for some amazing crab curry. If you can't make it to this branch, there are other branches available that you can check out on their website. This is where you'll get to taste the popular Thai seafood sauce. It's the ultimate sauce that Thai people eat with all kinds of seafood. This sauce can range from green to yellow to red and is made of fresh chilies, garlic, and lime juice to create a perfect combination and sweet, sour and spice.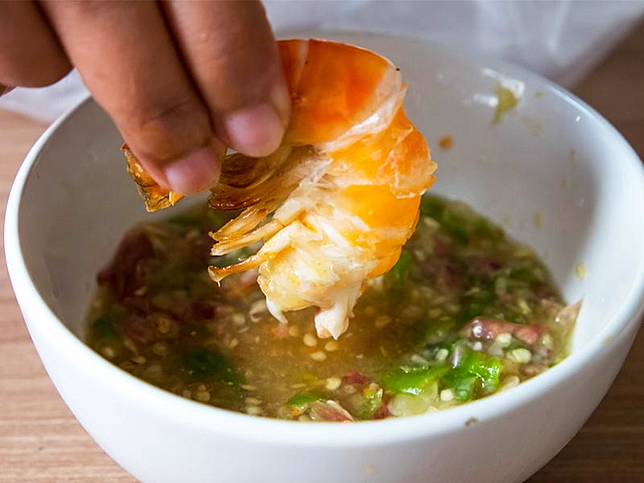 Credit to: Line Today
Besides the popular crab curry, their seafood here is fresh and delicious. Go for the Thai-style Shrimp Sashimi, Shrimp Tom Yum that comes in a boiler with fire blazing in the middle, and local's favorite deep fried snapper with fish sauce.
Credit to: Mitzie Mee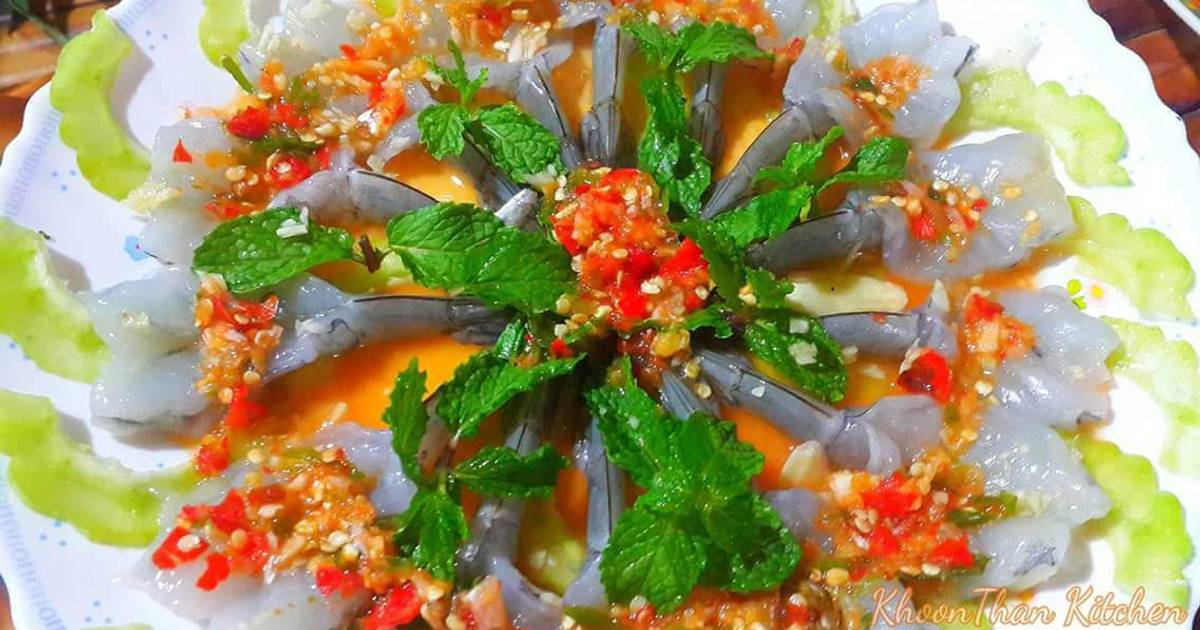 Credit to: cookpad.com
Credit to: ThaiSabuy.com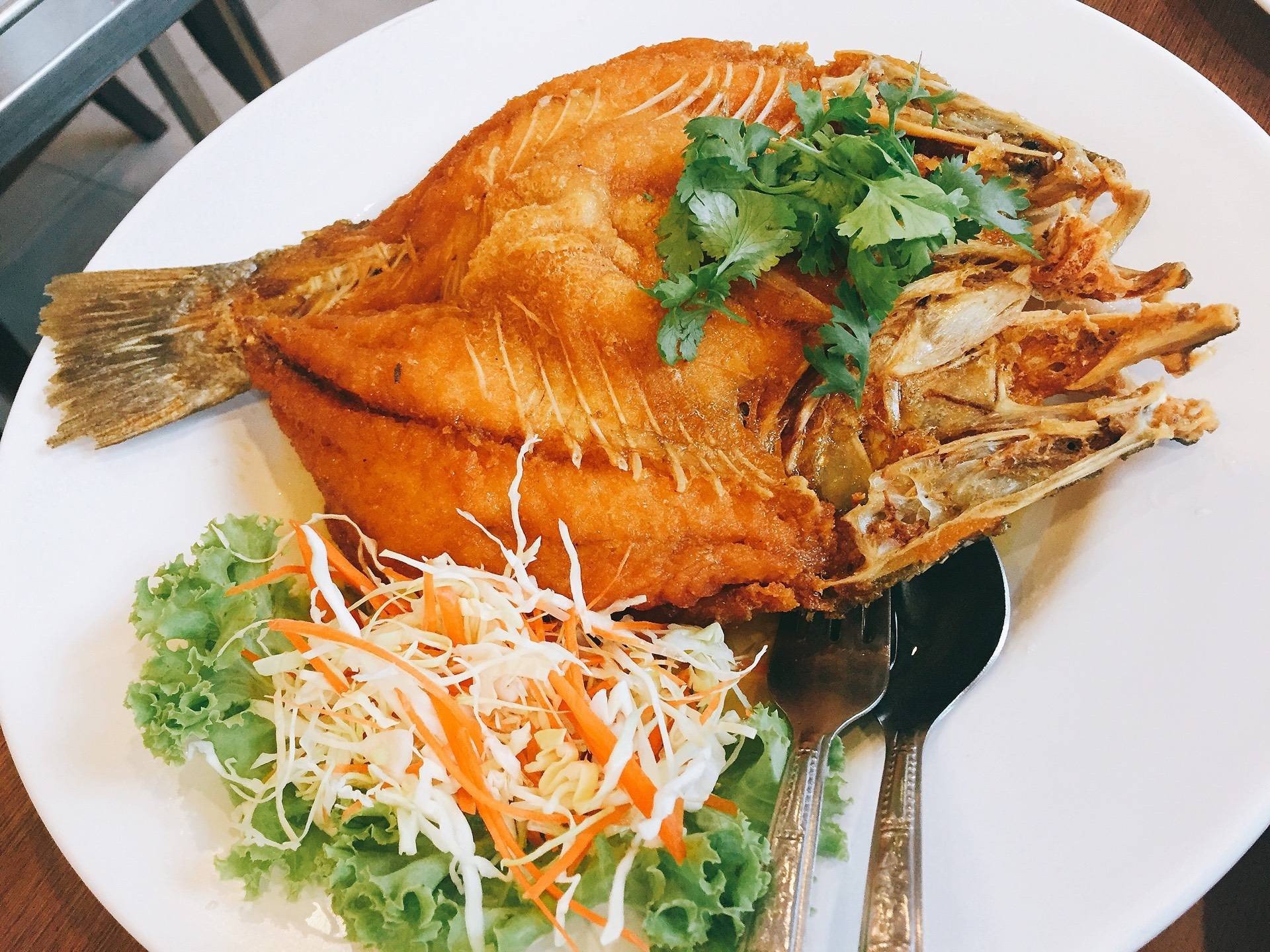 Credit to: Wongnai 
Jeh-O Restaurant
At one point, Jeh-O was just another late-night boiled rice joints. Then one night a group of hungry university students came by and was craving for instant mama noodles in spicy soup. The rest was history when Jeh O's Flavour-Packed Mama Noodle Pot was everywhere on social media. It was such a viral post that made people from all parts of Bangkok came to line up to get a taste.  With the ability to choose your own topping: eggs, pork balls, squid and more. Noted that you can order this special menu only after 11 PM.
At Jeh-O, you can expect lines of people waiting for hours just to get a table. Good thing is, the line has gotten a lot better over the years and now that the trend has quiet down so it has become possible to get a table within 10-20 minutes. Apart from the Flavour-Packed Mama Noodle Pot, Jeh-O is popular for dishes such as braised duck, and spicy salmon sashimi.
Credit to: sethlui.com
Credit to: sethlui.com
Credit to: coconuts.co
Greyhound Cafe
If you're walking in the malls and get hungry, check if there are any Greyhound Cafes nearby! It's one of my favorite restaurants in Bangkok that combines western and Thai food beautifully. They are so popular and expanded to so many branches around Thailand and internationally recently in London.
Their popular dishes are spicy salmon sashimi (like the one at Je-O's), complicated noodles, and their spaghetti dishes (corn beef, spicy bacon is my favorite!, and for foreigners, I recommend the Thai-style seafood). For beverages, they are famous for their Lemon  Iced Tea but I love to order the NomYen Granita or one of their refreshing Pink cooler watermelon drink. If you still have space for desserts, don't forget to try the coconut cake!
Credit to: Greyhound Cafe
Credit to: anakjajan.com
Credit to: sethlui.com
Credit to: pinkypiggu.com
Credit to: anakjajan.com
Coffee Beans by DAO
Apart from Greyhound Cafe, Coffee Beans by DAO also has some amazing dishes both Thai and western that you should try out. Not to mention that their selection of cakes is to die for.
Credit to: DOT2LINE
Bangkok Art & Culture Centre
Around Siam, if you are sick of malls then head over to Bangkok Art & Culture Centre for some artsy exhibition for free!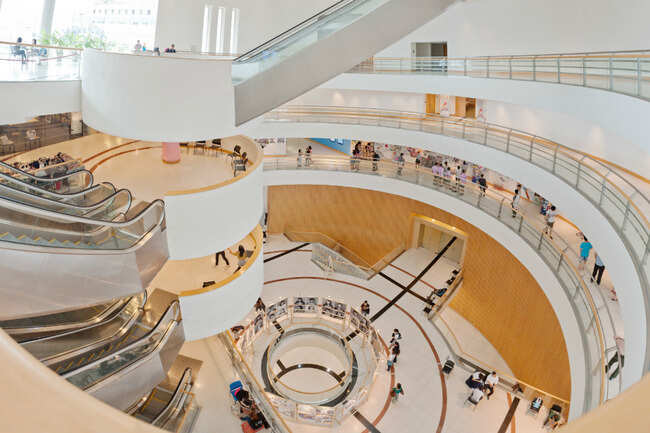 Credit to: Times of India
Credit to: prestigeonline.com
Joining a workout class
I think this is another great opportunity to experience life in the city because Sukhumvit is where all the nice gyms are! Muay Thai, Bungee workout, Yoga, Pilates, Zumba and many more. You can find any studios and ask to pay for a one-time pass or even ask for a free trial because most gyms would let you try free for first-time visitors.
I would personally recommend Thai Boxing or Muay Thai in RSM Muay Thai Academy on the 2nd floor of Jasmine City in Asok. Their one-pass class is 550 Baht and it's a 1.5-hour class that teaches beginners from warming up to getting a one-on-one boxing experience with a trainer. They have a locker, shower rooms and everything you need so don't forget to bring some extra clothes because you'll be sweating A LOT.
Credit to: MuayThaiOK
So, no matter what you decide to do in Bangkok as returning visitors I hope you enjoy your trip back to the land of smiles 🙂
Comments
comments