It's been a while since I last wrote an English article! I'm back with a list of 9 cafes in Prahran and Windsor area. I have been living in Prahran for almost a year now and there are some amazing places I want to tell you all about 🙂
Prahran and Windsor are only 3 stations away from the main Flinders Street Station via Sandringham line. This is the area along the famous Chapel street where all the cool cafes, restaurants, bars and nightlife take place. It starts with South Yarra, Prahran, Windsor and goes all the way until Balaclava. But for this article, we are just going to cover the Prahran and Windsor area where I live.
We all know just how serious Melbournians are with their cafes and brunch especially their coffee! I hope you guys enjoy the list and for some cafes, I took the liberty to take some photos from others because I haven't been to the cafe myself but it's on my list!
Tall Timber
The first cafe in Prahran on this list is Tall Timber. I absolutely love this place. Their Eggs Benedict dish is to die for. I like how they put apple slices on it to cut down the heavy, creamy sauce that can be overwhelming for the dish. My friends also love it!
We also love the strawberry milkshake and ordered one more to go. I came here also because the cafe is one of the cafes in Prahran on Liven where they give you cashback. Tall Timber gives over 20% cashback so it's great. And no, I am not sponsored by Liven to say this but I do wish they reach out because I am absolute fan of their app!
Abacus
Next on this list is another cafe in Prahran, Abacus cafe. This is a well-known, super posh cafe that also offers dinner and I think it turns into a bar at night. They also have different menus for different seasons, so you know they're bougie af.
I went there just for the coffee so I can't really comment on their food. It's located near the Prahran market and they pride themselves in choosing and only using the best ingredients from the local market as well. Don't know if it's true or just for marketing but that's definitely smart to use their location near the market to showcase the quality of their ingredients.
Tusk
I have been to Tusk once but did not take any photos, so thanks Expedia for this picture. Actually, Tusk is a really cute cafe and the photos I found online really don't do it justice. I really like how it's cozy and how they offer blankets for the outside sitting areas! That's pretty much the reason I was drawn into the cafe lol Their food is simple yet delicious and it's a great place to people watch in Windsor area.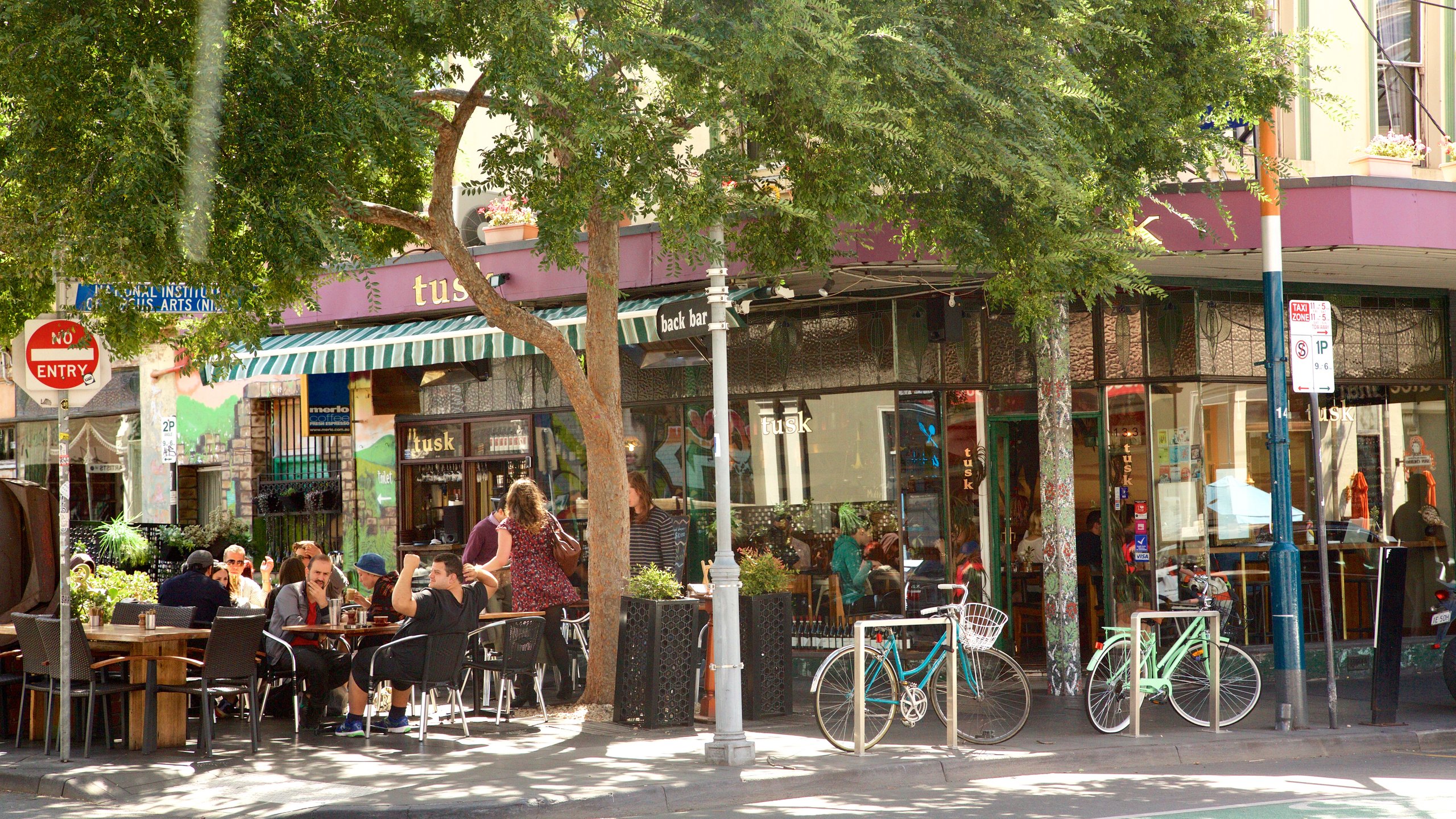 Credit to: Expedia 
St Edmonds Cafe
This place is really close to where I live and I pass it to go to the Prahran train station all the time! It's really artsy and hipster-looking. Opposite of this cafe is Oscar Cooper cafe which I also mentioned before in my cafe guide I wrote in Thai for 2019.
Reverie Cafe
I have never been to this cafe and always have it starred on my map! I walk past it all the time and it gives me a very simplistic, minimal look.
Credit to: Reverie Cafe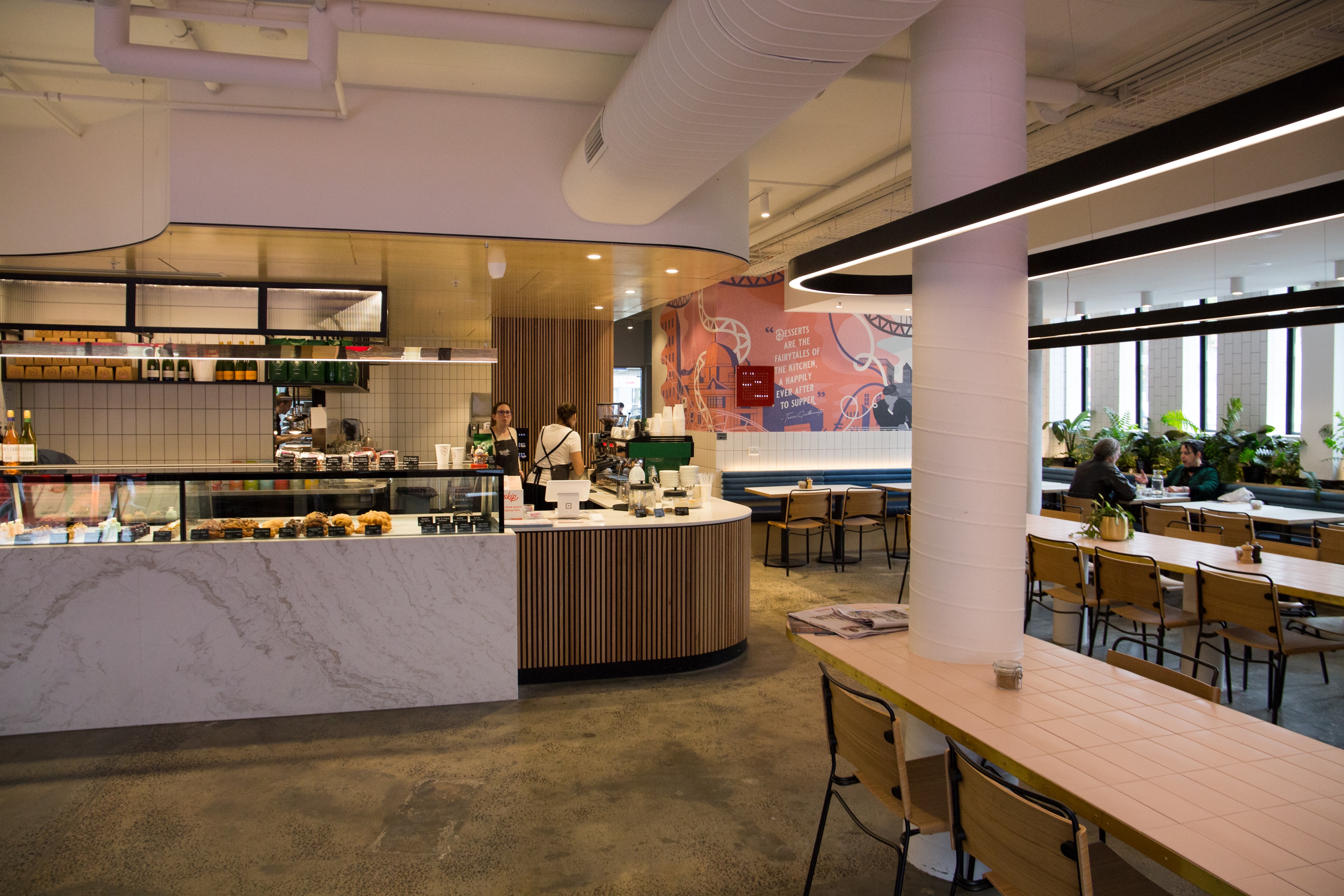 Credit to: SBS
Gramercy Social
Another cafe in Prahran located directly opposite the Prahran market's main entrance. They position themselves as this swanky New-York style cafe that opens till late. They serve cocktails and I think also serve for the hotel they are located in which is called The Cullen. I also just came here for the coffee which I have to say their cup is really cute.

Credit to: Liven
Hobba
Ah Hobba. A little walk from my place, I kept walking past it to eat at the Italian restaurant nearby that I will also be talking about later in another article. I think their theme is really cute — a werewolf mystical style of a logo. Their cafe reminds me of the industrial, bricky, warehouse-looking interior style of Auction Rooms, a cafe up in North Melbourne where I have also yet to go.
Credit to: Hobba
Credit to: Venuemob
Comments
comments